Early Career Teachers
The early career framework sets out what early career teachers are entitled to learn about and learn how to do when they start their careers. It underpins a new entitlement for two years of professional development, designed to help early career teachers develop their practice, knowledge and working habits. If you are employing an early career teacher you must provide them with a two-year induction programme.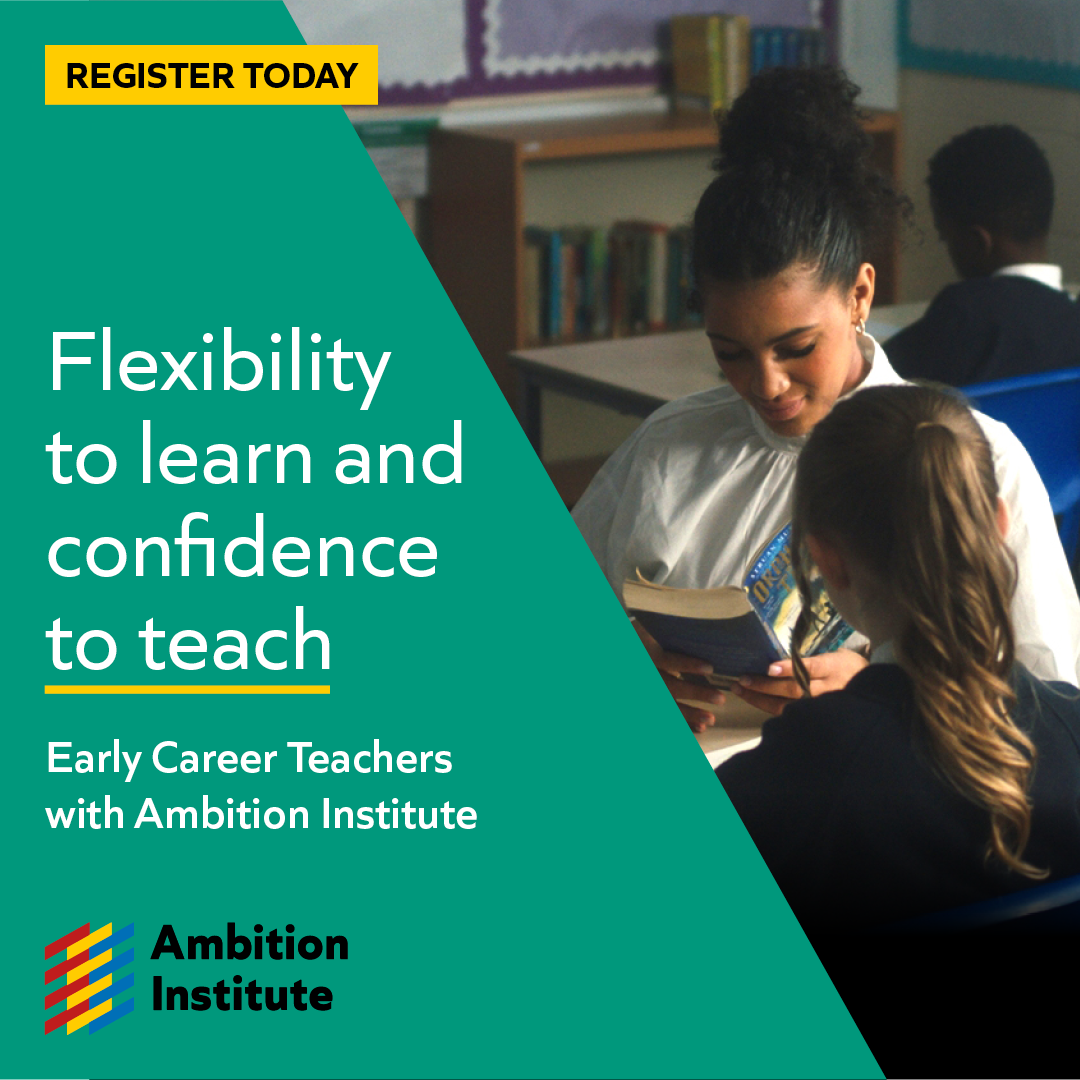 The Julian Teaching School Hub partnering with Ambition Institute for another year to deliver our Early Career Teachers (ECT) programme that builds on the thinking behind the Early Career Framework, and is also able to act as your Appropriate Body.
Ambition is an experienced provider of ECT, working with 30,000 early career teachers and mentors. They are committed to helping schools tackle educational disadvantage and do so by offering evidence-informed programmes that are backed by teachers and school leaders across the UK.
Why this programme?
The ECT programme is an induction course tailored to the needs of early career teachers, using an evidence-informed, bite-sized curriculum. It equips your teachers with the knowledge they need to make a real impact over the course of their careers.
Attract and retain staff
Provide quality professional development for your teachers, encouraging them to stay in the profession
Provide your experienced teachers with teacher development and leadership for participating mentors.
Tackle challenges
Support your early career teachers in their day-to-day practice with a bite-sized, flexible curriculum.
Steplab
Your early career teachers will also benefit from the innovative Steplab platform, designed by teachers, for teachers
An accessible learning platform designed to provide carefully structured support, to ensure that mentors in your school can provide high-quality mentoring without adding to their workload.
Cost
The Early Career Teachers programme is funded by the Department for Education.
Retain your staff
Provide the quality professional development and mentoring that new teachers need to consolidate and become effective and satisfied in their roles, and stay in the profession.
Cutting edge insight
Give your early career teachers and mentors access to the best available evidence, alongside internationally-recognised effective practice from around the world.
Curriculum
The Early Career Teachers programme is a blended learning experience, providing teachers and their mentors with high quality, evidence-informed training and materials, alongside scaffolding to ensure effective mentoring.
What early career teachers learn:
All the 'learn that' and 'learn how to' content of the early career framework, including behaviour, instruction, curriculum, assessment, and self-regulation
What effective teaching looks like, through specific examples and explanations of how and why this practice works. This will help early career teachers develop expertise in teaching
How to keep getting better, so they can continue to improve and thrive during their career.
How participants learn:
A carefully designed combination of face-to-face training, virtual peer-learning groups, expert-led webinars and weekly video tutorials. These all sit alongside support for effective mentoring
All content is designed and delivered by experts in teacher education, drawing upon the best available evidence on how teachers learn
Programme components have been designed intentionally to fit with the demands of schools and the busy lives of teachers. This keeps travel and cover requirements to a minimum, and provides online learning that can be undertaken at any time, in any place, on any device.