Who is Julian?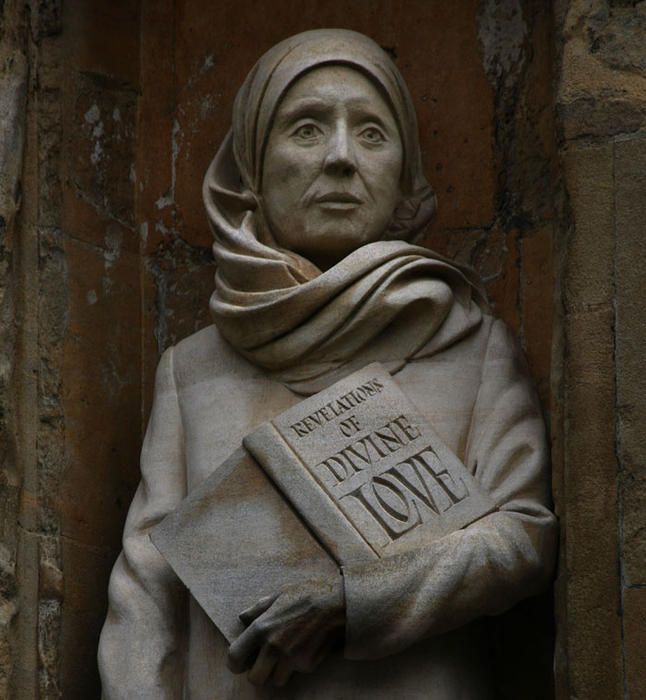 Our Teaching School Hub is named after Lady Julian of Norwich (1342-c.1416), author of 'Revelations of Divine Love', thought to be the first published book by a woman in the English language.
We do not know Julian's actual name, but Julian is taken from St. Julian's Church in Norwich where she lived as an anchoress for most of her life. Her curtained window offered people the opportunity to speak with and learn from her. Considering that, at the time, the citizens of Norwich suffered from plague and poverty, as well as a famine, she will have counselled a lot of people in pain. By writing her Revelations of Divine Love in English rather than Latin, Julian was part of a broader movement towards sharing ideas with as many people as wished to read them. For a woman to write at all in this era was dangerous, but write she did.
She was undoubtedly a trailblazer, and someone who took great risks because she believed that knowledge and education were a gift to which everyone was entitled, not just the privileged few. She also overcame significant personal challenges, from which we draw inspiration. We see our designation as being something for all schools in our region, in line with our Trust's mission statement that "we serve through partnerships, reaching out to other schools to explore new approaches, develop best practice, and provide support".
All shall be well, and all shall be well and all manner of things shall be well. For there is a force of love moving through the universe that holds us fast and will never let us go.

Revelations of Divine Love, Julian of Norwich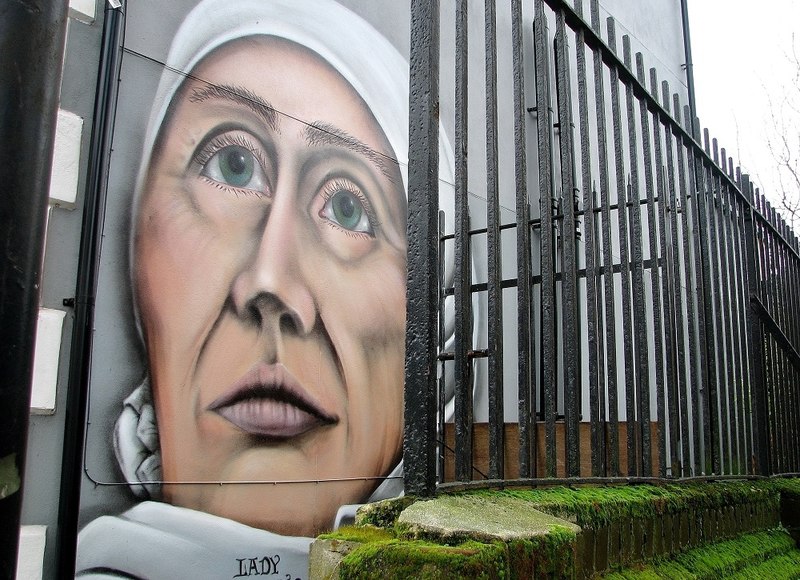 This mural of Lady Julian was painted by Anthony Allen in January 2020, and can be seen at 75 Ber Street, a short walk from Notre Dame High School where the Julian Teaching School Hub is based.