Teaching School Hubs: more than just free CPD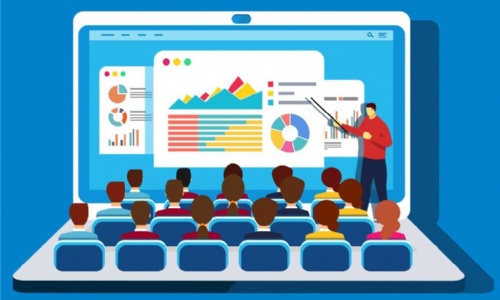 How can Teaching School Hubs improve recruitment and retention? By Roger Higgins, Director of JTSH.
As a Hub, we report to the Department for Education every term on how we are doing:
How many schools are signing up for our programmes?
Are participants sticking with those programmes, despite the challenges they face?
What types of school are we reaching, and are we serving West, North and central Norfolk equally?
We know that it will take time to make what we offer schools heard, relevant and accessible to them, and are delighted with how many are already working with us. It would be easy for us to assume that this will naturally improve over time. More schools are likely to recruit Early Career Teachers. More are likely to take advantage of fully funded National Professional Qualifications, and more are likely to appreciate the benefits of getting involved in Initial Teacher Training once we emerge from the pandemic. However, there is more at stake than providing high-quality training. The ultimate aim is to improve recruitment and retention. How exactly will we enable this by working with schools?
What good professional development does
There is a good evidence that teacher professional development (PD) has a significant impact on the quality of teaching and pupil outcomes, while being more cost-effective than other mechanisms such as small group tuition.
The evidence also suggests that:
Increasing the availability of high-quality PD has been shown to improve retention problems, particularly for early-career teachers
Programmes that make allowances for workload and limited teacher time are also likely to be more effective.
To realise the benefits of PD in improving pupil outcomes and teacher retention, we select our national partners very carefully, drilling into their programme designs using our knowledge of what makes professional development effective, while also looking for features that will make training accessible and flexible for busy teachers and leaders.
We also regularly ask participants to evaluate the effectiveness of their training, as well as monitoring, supporting and developing our school-based facilitators so that they can focus on sharing their expertise and improving over time.
Talking workforce development, not just "here's a funded programme, sign up"
The education system is our region is fragmented, and this creates barriers for schools seeking to share with and support one other. While the offer of high-quality funded programmes from the Department is very welcome, we need to get schools and trusts talking about the bigger picture: their workforce development needs.
We are now talking to schools about how our offer can align with those needs; also where our offer needs to broaden in order to achieve this. This will involve commissioning programmes from a range of providers (including schools) across the region, and supporting those providers to design and deliver programmes to a high standard.
However, a key part of workforce development is about mapping out career pathways for those working in schools, including for those who want to remain in the classroom while continuing to develop their expertise throughout their career. We see our Hub as helping here, because as a trust we can share how we do this – which isn't perfect – and learn from how others do it. We also see enabling colleagues to become system leaders as being key here – where previously there were Specialist Leaders of Education, now there are opportunities to facilitate or otherwise help deliver Hub programmes. We are committed to inviting people from all schools to help deliver our offer, and once designated as one of our facilitators, your staff will develop knowledge and skills which motivate them, improve their impact in your organisation, and keep them with you that little bit longer.
Culture and climate
The working conditions in our schools are key to teacher retention, developing effective teaching, and improving pupil outcomes. Any training that teachers undertake is only worthwhile if the conditions within school are conducive to good implementation.
Culture can be intangible, being the shared values and beliefs in a school; however climate is the visible behaviour and actions taken. Climate serves as a proxy for culture, and by using the Hub as a vehicle for leaders to network, we can compare the climate in our schools. For example:
How do our key systems for improving outcomes – appraisal/performance development, PD, and quality assurance – compare?
Do they hold colleagues accountable while making them feel comfortable to take risks and share/learn from mistakes?
Do they generate a sense of agency amongst staff, as well as improving collective efficacy?
How do they ensure that any time spent outside the classroom is well spent?
Our leadership training programmes create opportunities for such discussions, but so does networking between our facilitators who are school-based middle and senior leaders. We want learning from our programmes to 'stick' in your schools and are always keen to work with you to maximise the chance of this happening.
In summary
The Julian Teaching School Hub is seeking to unite schools to serve every child, by applying best bets for improving outcomes. For the Hub to improve recruitment and retention in our region, it needs to be more than a collection of high-quality training programmes, instead being a vehicle for collaborative workforce development. Contact us to find out how you can get involved.