Spotlight on... NPQH
Delivered in partnership with the Teacher Development Trust (TDT).
What's in it for me?
The NPQH is aimed at those who are - or aspire to be - headteachers or heads of school. It contains modules on school culture, organisational management, governance and accountability, working in partnership, and more.
You will strengthen your expertise as a strategic and operational leader via a nationally recognised, prestigious qualification that will help you make progress in your career. Blended learning and peer networking will support you to understand and implement effective approaches to people-powered school improvement.
Facilitation and support are provided by serving school leaders and the Julian Teaching School Hub, helping you to build a stronger understanding of your own strengths and areas for development, so that you create a more sustainable and resilient approach to leadership.
What's in it for my school?
Your organisation will benefit from a skilful, evidence-informed leader, with the capability to lead a school in conjunction with a motivated and coherent senior leadership team. Your ability to review and evaluate practice in order to bring about change and get the best outcomes for young people and staff within the organisation will be an asset to any school or Trust.
What does the course look like?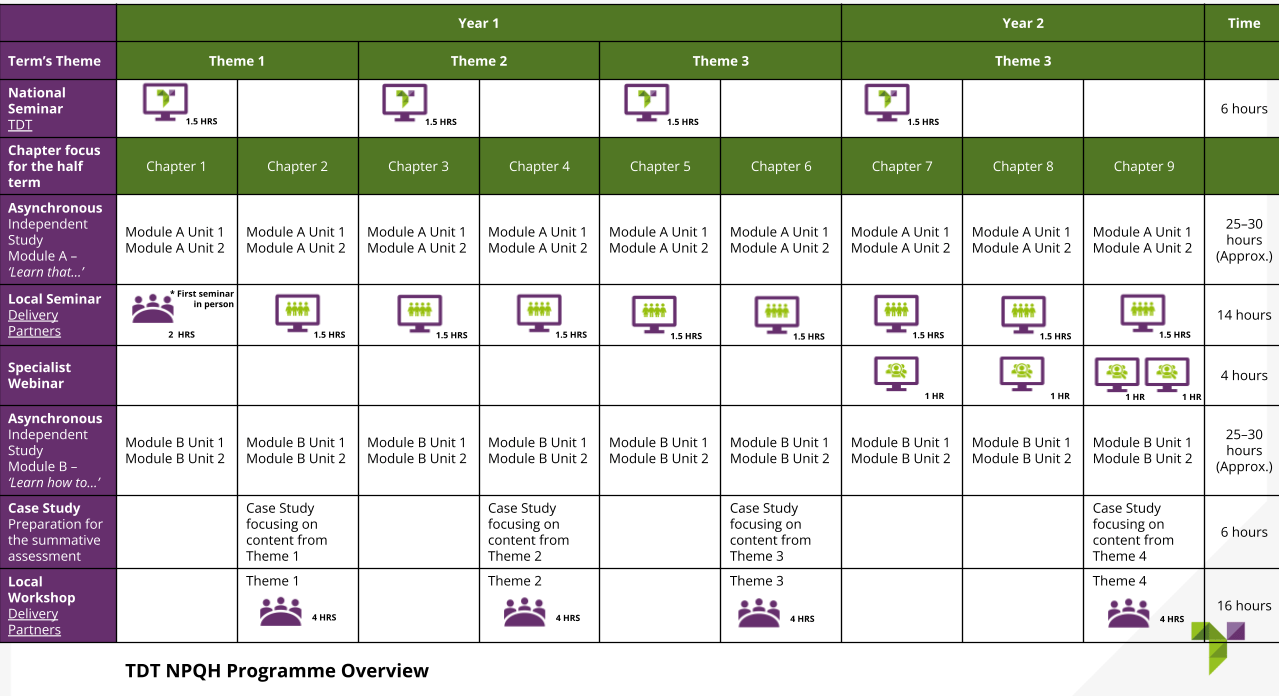 Why TDT?
We believe in TDT's core values and think they resonate with our own: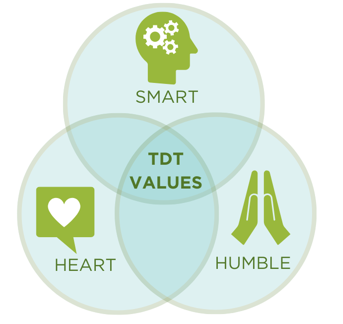 SMART: we think about what he evidence tells us, but we also really care about how things are done.
HEART: it's not just taking the evidence base and implementing it any old way; it needs to be done in the right way if you want to have that sustainable impact.
HUMBLE: we recognise that there is no single perfect answer to any situation - participants will come from different environments, different schools different contexts - and we need to understand the limits of what the evidence tells us at times and use our judgement.
Where can the NPQH take me?