Recommended CPD

Evaluating the Impact of your Curriculum
The impact of the curriculum lies in whether students have learnt the things you've taught them. How do you know whether pupils know what you think they know?
When inspectors evaluate the impact of the education provided by the school, their focus will primarily be on what pupils have learned. Having a well-structured, well-taught curriculum will lead to good results because those results will reflect what pupils have learned.
It is important to remember that the word 'impact' is threefold:
To evaluate the effectiveness of the way in which the curriculum is designed.
To evaluate the effectiveness of the way in which the curriculum is taught.
To evaluate the pace of pupil progress, pupil outcomes, and provide readiness for the next stage in their education.
This project is intended for primary and secondary headteachers, senior and subject leaders who want to ensure that all pupils benefit from a good quality of education and optimise their learning and outcomes.
Our work with our project schools is infused with evidence-informed practice and research from cognitive science, in order to offer schools, the architecture for excellence.
The information/questioning shared has enabled us, as a school, to rethink the sequence and organisation of our curriculum for the better

Norfolk headteacher
Securing Success in KS2 Writing
There is growing evidence that pupils' writing in KS2 has been most significantly affected by Covid-19, with lower attainment than previous cohorts across all subjects. Arguably the most significant challenge has been identified in children's writing. These issues have been particularly apparent for lower Key Stage 2 children, whose entire experience of EYFS and Key Stage 1 was severely disrupted.
Evidence tells us that high-quality teaching is the most important factor in improving attainment outcomes, so schools must focus on developing teaching practices over a sustained period to drive meaningful change in their setting and track impact. Similarly, English outcomes are vital for the whole school and individual pupil success, and essential skills such as reading can unlock access to the entire school curriculum.
This targeted year-long programme is designed to make a significant impact on the gaps in learning created by the pandemic and attempting to ensure that pupils are securely ready for the challenges of the Key Stage 2 writing curriculum.

Norfolk SENDCo Now
This 5-day programme is designed to provide practical support for SENDCos who are new to the role; SENDCos who are new to Norfolk; teachers aspiring to be a SENDCo; assistant SENDCos; and those who would like to refresh their knowledge. It provides:
An overview of the information and services that will support SENDCos working in Norfolk
An opportunity for delegates to meet key professionals and Local Authority representatives working within SEND in Norfolk
Interactive and informative sessions to build knowledge and understanding of the role of the SENDCo
An opportunity to meet other SENDCOs and facilitate networking with colleagues working in SEND in Norfolk.
You'll learn SO much outside of your official SENDCo training! It's one of the best training opportunities I've had to support my new to role experience.

previous participant
I don't like to say it out loud, but I know I have made a difference this year - and that is thanks to the training I have received from you. Thank you

previous participant
Click here to find out more, including dates and pricing.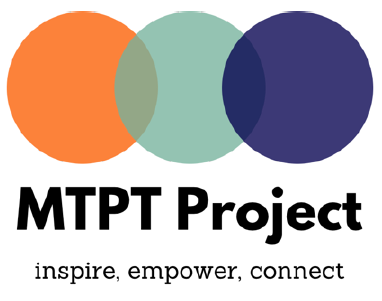 Return to work workshop for maternity, adoption, and parental leave returners
Are you (or a member of your team) preparing to return to work following a period of maternity, adoption or parental leave?
You might be absolutely ready to get back or worried about leaving your baby and managing it all. No matter how you're feeling, The MTPT Project's Return to Work workshop will make sure you've got all your ducks in a row at home and at school before your return.
Join us as we share your legal entitlements as working parents, answer common questions about returning to work, provide you with the space and tips to set boundaries and plan logistics, and introduce you to other colleagues in the same position.
This is fully funded for colleagues in Broadland, King's Lynn and West Norfolk, North Norfolk, and Norwich: sign up here using code NORF23.
An informative and reflective morning on the Return to Work workshops with the MTPT Project. Highly recommend!

previous participant