JOHN
We interviewed John, a first year ECT at a Norfolk junior school.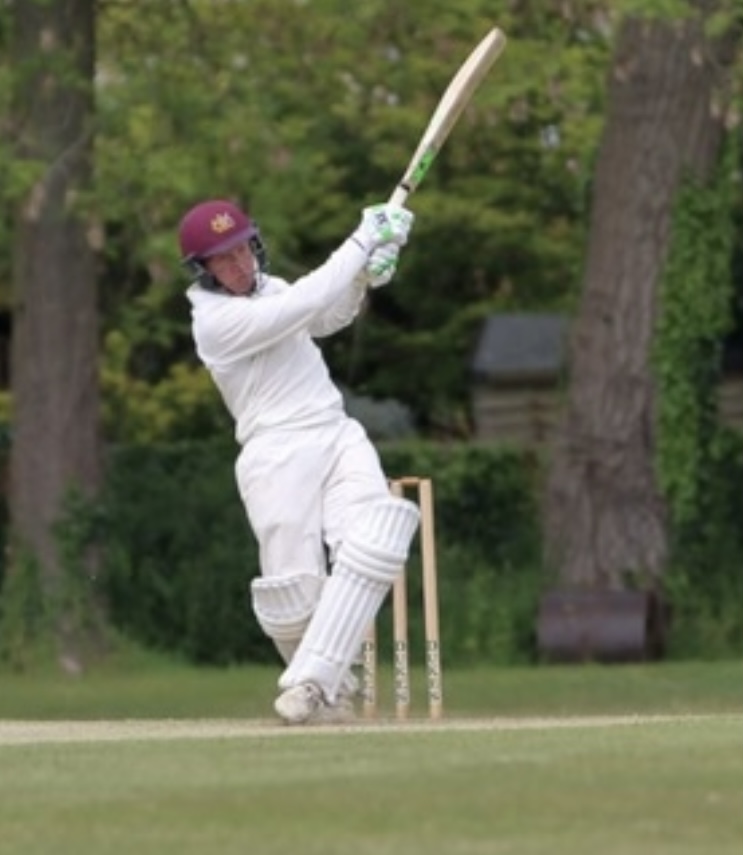 What made you want to teach?
It was a complete accident! I enjoyed coaching cricket to children of all ages at my local cricket club, which was my first experience of working with children. A close friend of mine was vacating the role of sports coach and head of cricket at a private school (EYFS-year 8) and asked me if I wanted to be recommended. I did, and was given a role for a few hours a week, coaching cricket in the summer term. I loved it, enjoyed the responsibility, and the rest was effectively a snowball effect. I was subsequently offered some hours inside the classroom as an unqualified TA, and then was offered a full-time role at the school with cover, TA work, sports teaching, and coaching. I love(d) the fact every child is different, every day is different, and - although it is a cliche of course - I could genuinely make a difference.
What route into teaching did you take?
I gained 240 credits (2/3 of my degree) in 2013 but didn't complete it until I did a year of remote learning with the Open University in 2021-22 while working full-time in a private school, as a prerequisite to a PGCE. I then did a PGCE with QTS with the University of Buckingham: this route required me to have a school placement who would employ me as an unqualified teacher. It involved residentials with lectures during holidays, academic essays, a full year of 'learning on the job' and observations with mentors and tutors.
Why did you take this route?
It suited me to have a salaried year, where I was able to gain QTS as someone who had come to a teaching qualification later in life with various commitments. I also feel strongly that I am better off as an ECT having had a full timetable for a year from the first day of my PGCE, taking on all the responsibilities of a qualified teacher (planning, assessment, parents' evenings, reports, planning interventions, using data to track etc). It was effective for me to gain experience in the classroom.
What was teacher training really like (best and worst bits)?
Tough! The doubling up of being treated like a full-time qualified teacher by my school with a 50-hour contact time timetable, while also being a student (losing all half-terms to lectures, the paperwork to meet the teaching standards, and the essays) meant the workload was challenging at various pinch points in the year. Losing half-terms was tough.
The best bit was the everyday job - spending the hours training while doing something that was rewarding and fulfilling at the same time. The sense of satisfaction and pride at the end was also amazing.
What are you enjoying about being an ECT?
I'm loving it! The responsibility of having my own class above all - I have the chance to build relationships with children over time, when previously I taught a variety of sets and subjects (secondary model). I love that I'm genuinely making a difference - there are all sorts of challenges that these children face that I haven't encountered before.
Also, the workload/work-life balance. I have halved my contact hours in a week now, leaving more time for balancing work and personal time in the evenings. I have also got my Saturdays back (previously 8am-4pm lessons!) to play sport.
The feeling that the hard work of doing a degree and PGCE while working full-time has paid off.
What would you say to someone thinking about training to be a teacher?
The reward you get is making a difference to children: if you enjoy working with children it's hugely fulfilling. There are little moments in every day that make you laugh, or meaningful times where a child has a eureka moment that are amazing, and these vary every single day. It will be challenging along the way but it really is worth it.
Where do you see your career going?
I see teaching as my long-term career. I would describe myself as ambitious: I want to become the best possible practitioner in the classroom in the early years of my career, before gaining experience in middle, then senior leadership as I progress. I am strongly thinking about completing a master's in educational leadership, or similar.